By Phin Upham
The 1920s were the golden age of rail. For a long period leading up to the '20s, rail was the dominant form of transportation between cities. Most of that rail was operated by private organizations, but that golden age didn't last long. During the 1930s, especially the early part of the decade, rail saw a sharp decline in popularity and passenger use.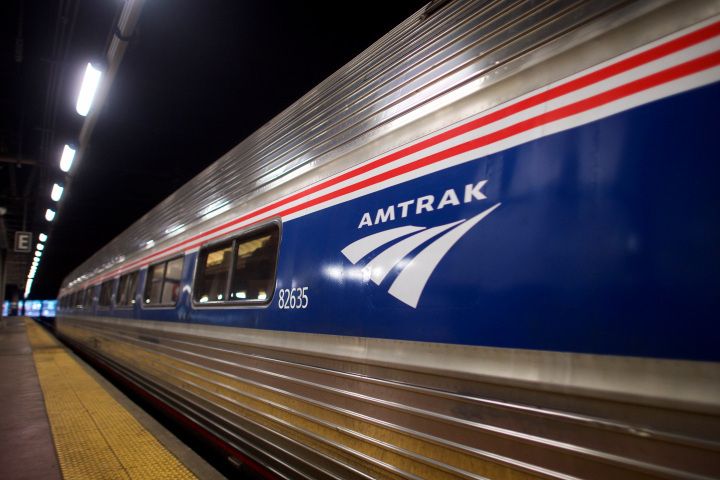 At the same time, Greyhound bus lines were seeing a sharp increase in usage. The private railroads responded with improved service and diesel engines. World War II also helped the upswing because of rations on fuel. By the 60s, the passenger train was in decline once more. The airplane and the prevalence of cars had made trains largely irrelevant. Train cars fell into disrepair and schedules became erratic. Train travel was a miserable experience.
Then the 1970s brought the Rail Passenger Service Act. This Act created Amtrak and tasked the company with managing nationwide rail service. The first decade of service is often known as "The Rainbow Era" because of its early acquisitions. Amtrak is made up of several organizations, and the cars that it operated in the beginning were a patchwork of colors. Some of those cars operated for many years before they were finally painted the standard Amtrak colors. Signs of this change began in 1971, when the company began purchasing its own locomotives under the Amtrak brand.
Amtrak continues to supplement existing airport and bus services that extend through towns and cities across America.
---
About the Author: Phin Uphamis an investor at a family office/ hedgefund, where he focuses on special situation illiquid investing. Before this position, Phin Upham was working at Morgan Stanley in the Media & Technology group. You may contact Phin on his Phin Upham website or Twitter page.